NEW FEATURES
YOU WILL LOVE
The latest update is packed with helpful tools!
KnitFit is an app enabling knitters to generate custom patterns to fit exact body measurements. Through game-changing technology, knitters can now select sizing at bust, waist, and hips, as well as length and arm sizing at multiple points. The customization continues with the choice of the ease, yarn weight, and the knitter's actual gauge, to give knitters a truly personalized fit. Ready to knit a garment that fits you or a loved one just right? Check out our free custom patterns in the Shop! Join us, or learn more about KnitFit.
Features to support every knitter
Click through to learn more about our features below
Explore features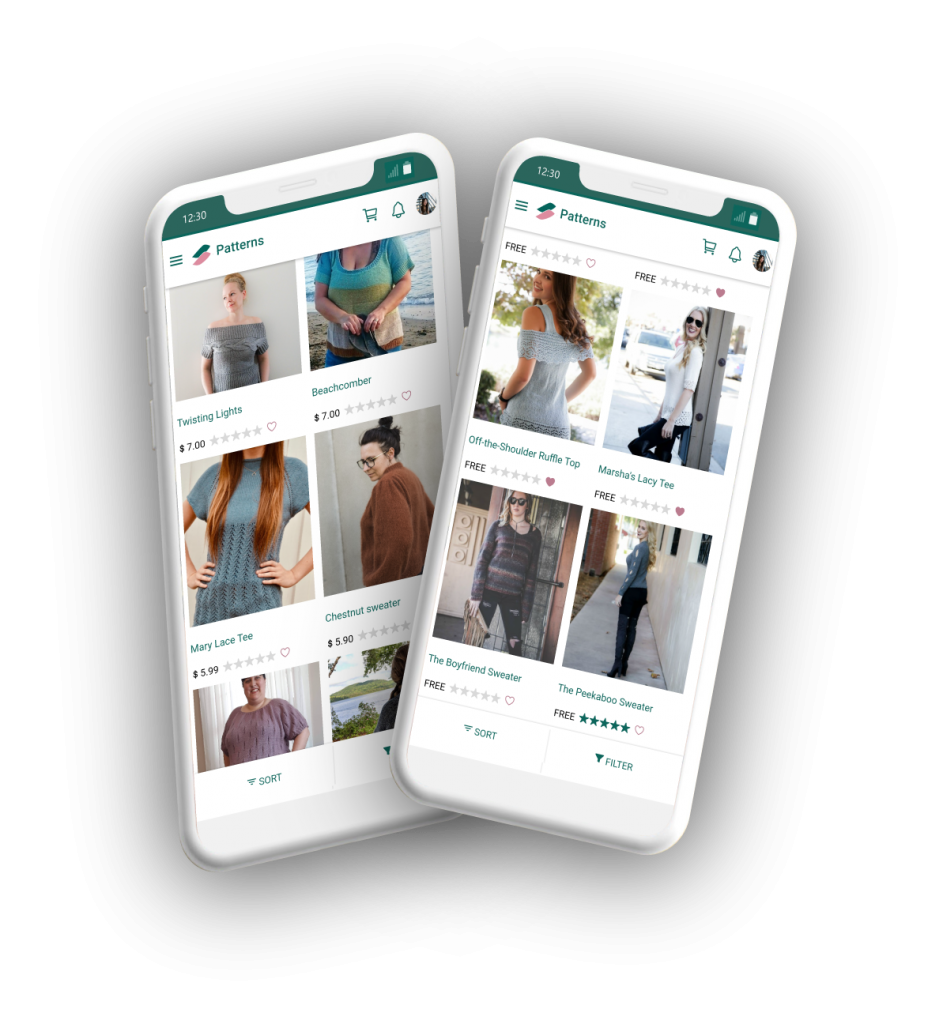 A new kind of pattern library
Explore a library of mobile-optimized, size inclusive, and custom sized patterns!
SHOP PATTERNS
Say hello to sweaters that fit!
KnitFit™ Custom Pattern Generator
Patterns for any size, for any body type
Store measurements for family and friends
Knit garments that fit!
Learn more
Sign up for our newsletter
Get infrequent yet pleasant communications about new features