Learn about the many incredible features of the app and how they can improve your knitting process! Ready to try the app? Click here.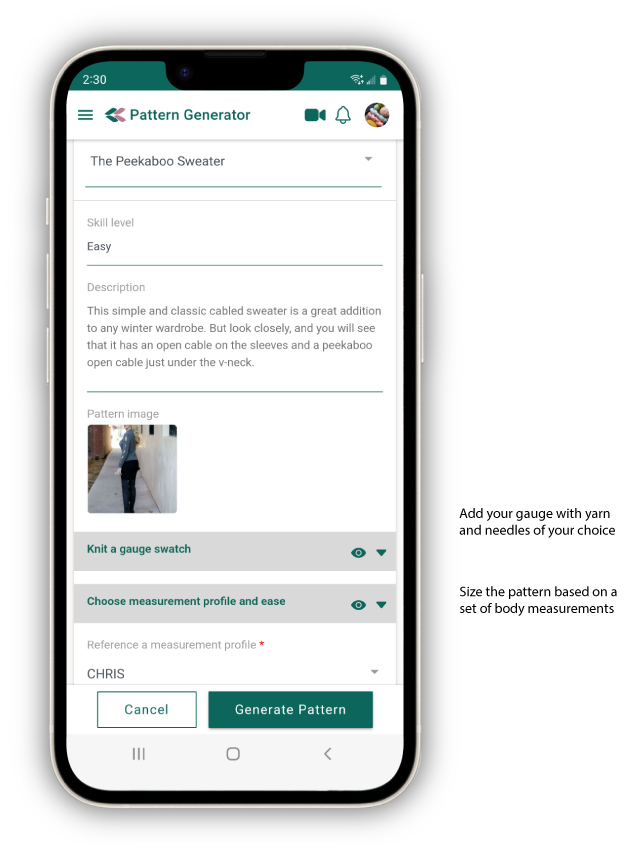 Pattern Generator
Knit a swatch, select your measurement profile, and generate your custom sized pattern!
GO TO : MENU / PATTERN GENERATOR
Watch an overview of the pattern generator
Measurements
Save a set of body measurements you can use to generate custom size patterns
GO TO : MENU / MEASUREMENTS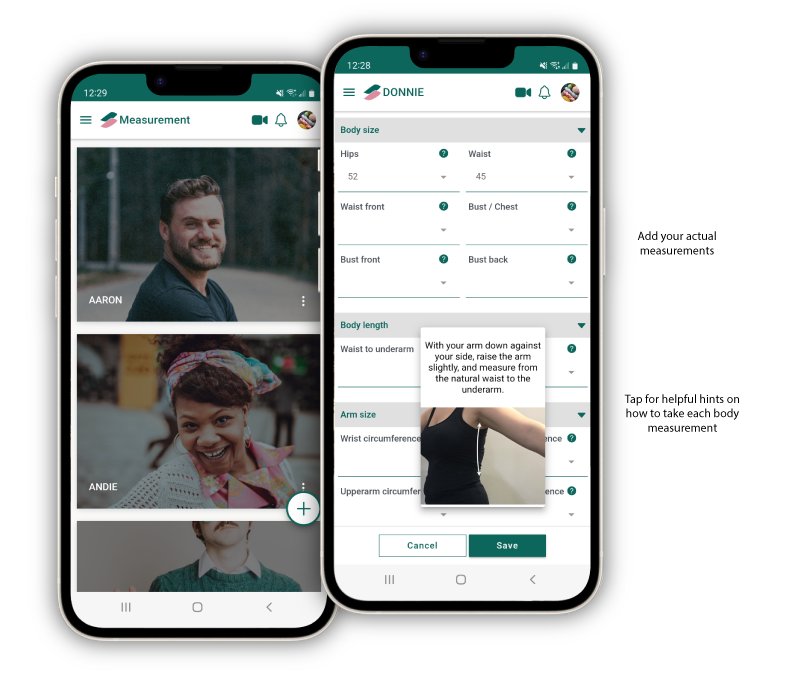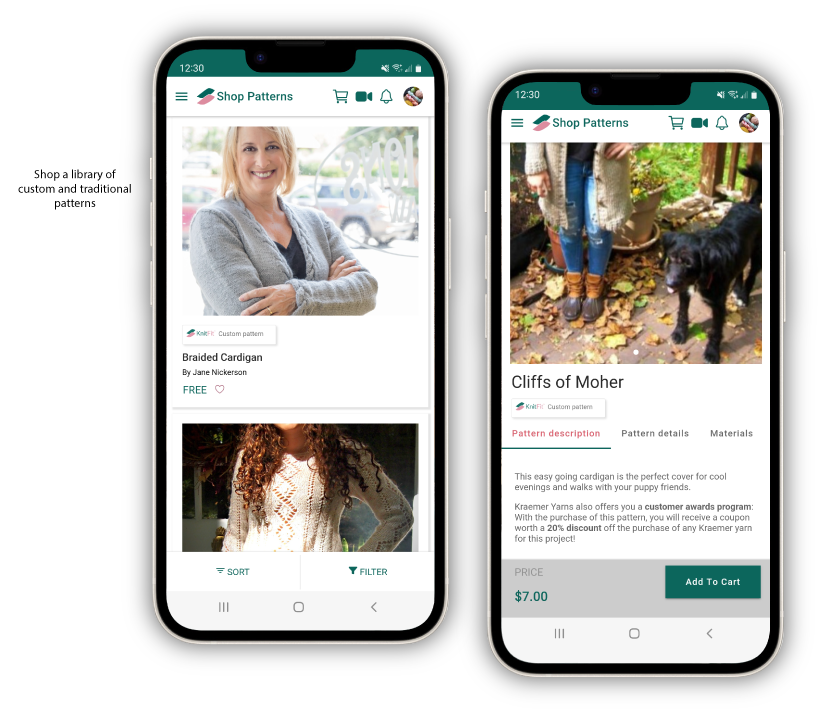 Shop
Look for the KnitFit™ Custom Pattern logo and download a pattern you can generate for your measurements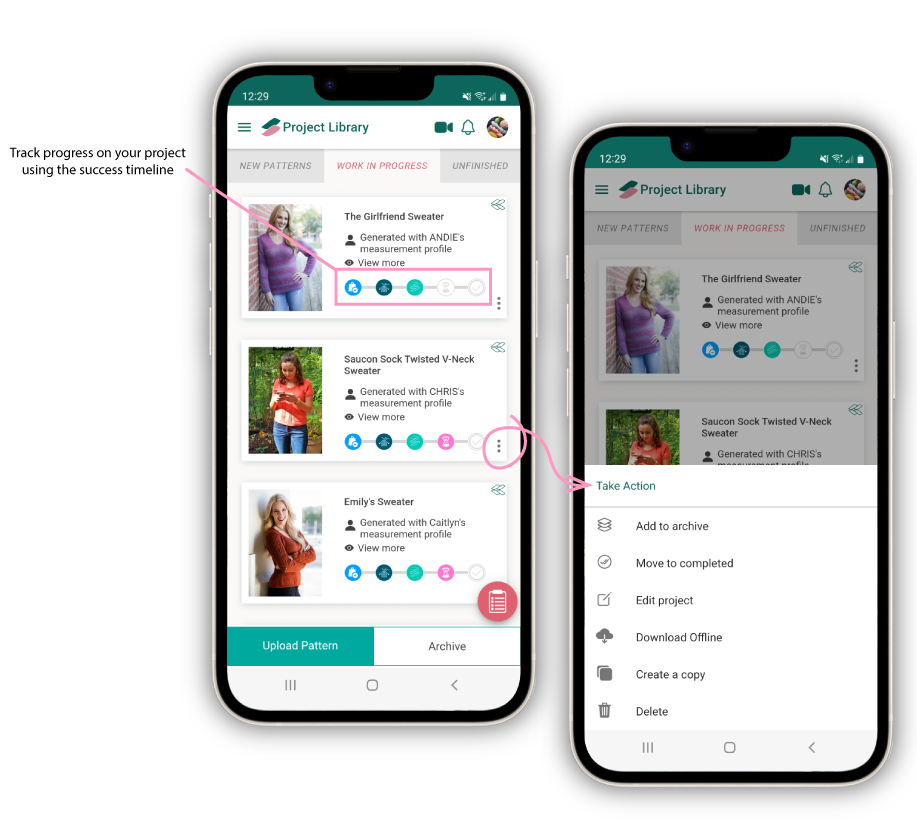 Project Library
Mark off progress and move projects between tabs for New, Work-in-Progress, Completed, and Unfinished Object!
GO TO MENU / PROJECT LIBRARY 
Mobile-optimized patterns
Your patterns can now be viewed from any device—mobile, tablet, desktop, or laptop
MENU / PROJECT LIBRARY / TAP PROJECT CARD – PATTERN INSTRUCTIONS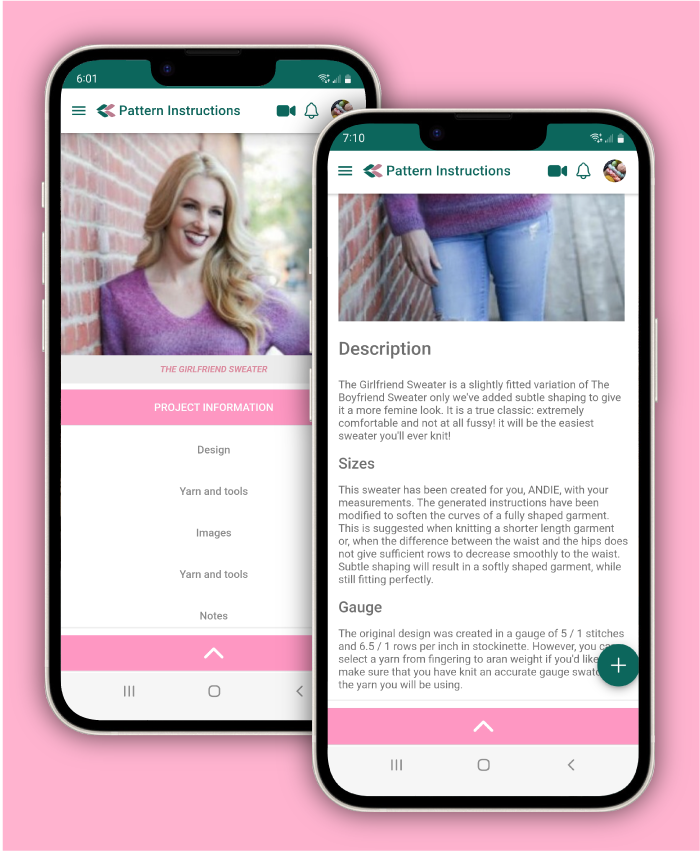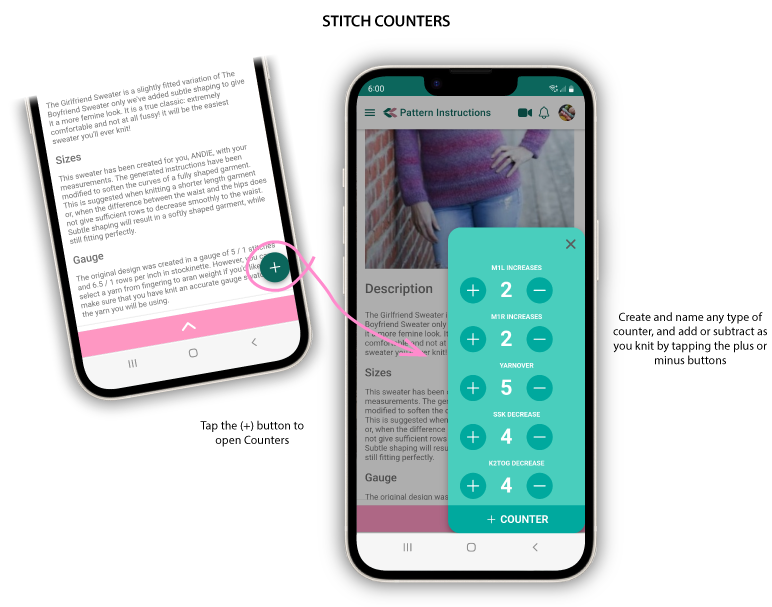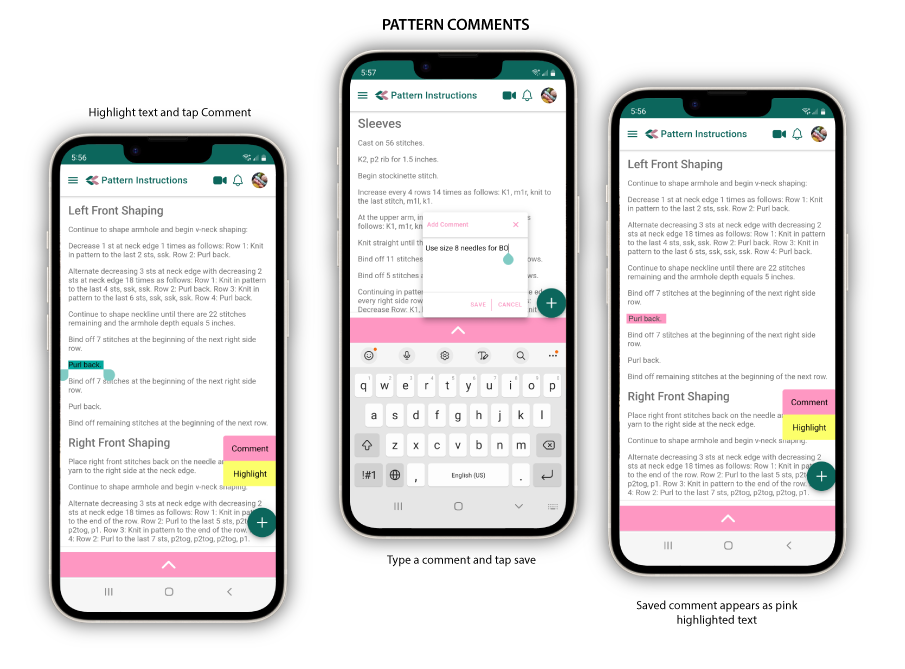 Learn where to find pattern instructions
Connect
Head to the Connect feed to show off your work and hang with other knitters!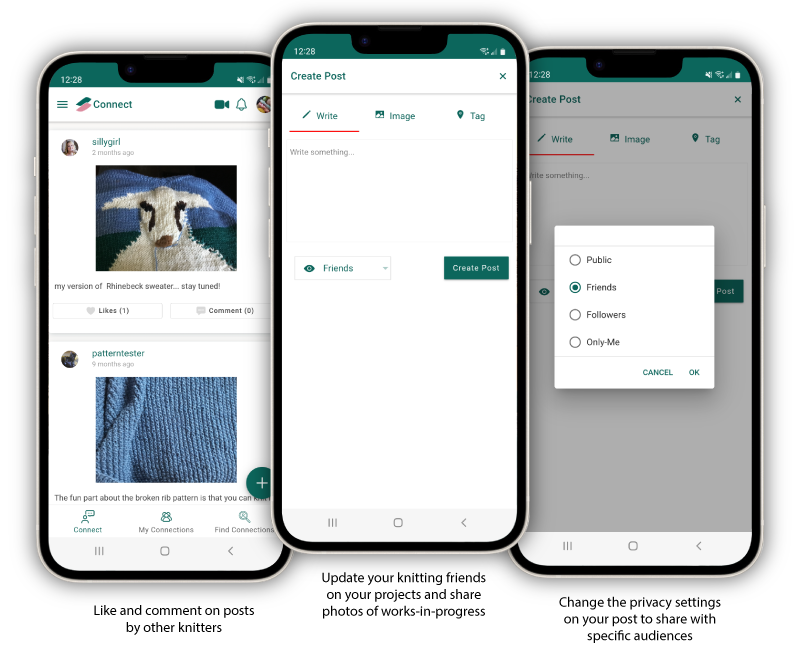 Learn how to post photos and updates in Connect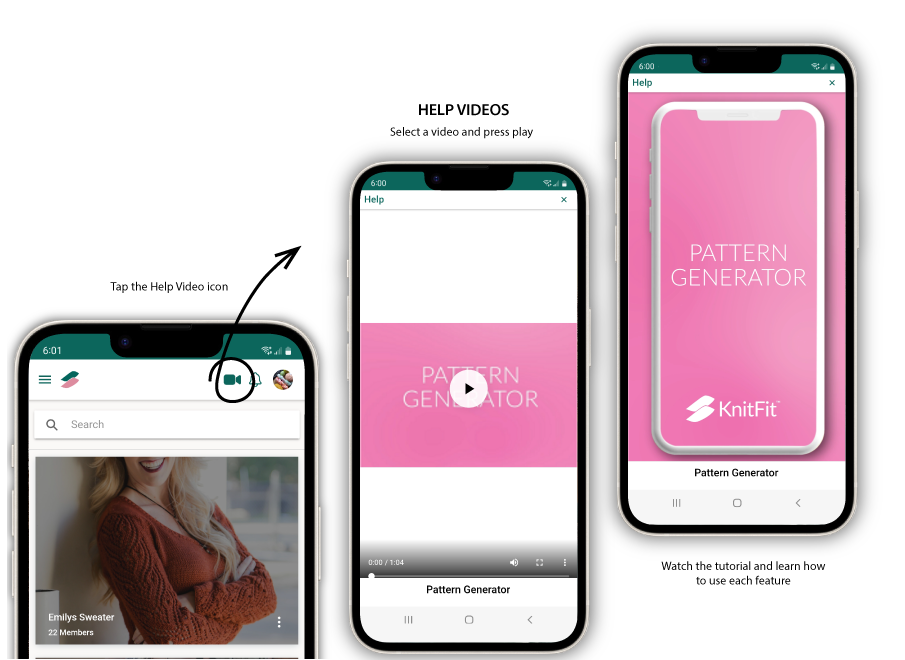 Help videos
Tap the video camera icon next to the Notifications bell icon at the top right of any page to view available videos.
GO TO : MENU / HELP VIDEOS
Groups
Get help and make friends in groups based on patterns you purchase, moderated by the designer!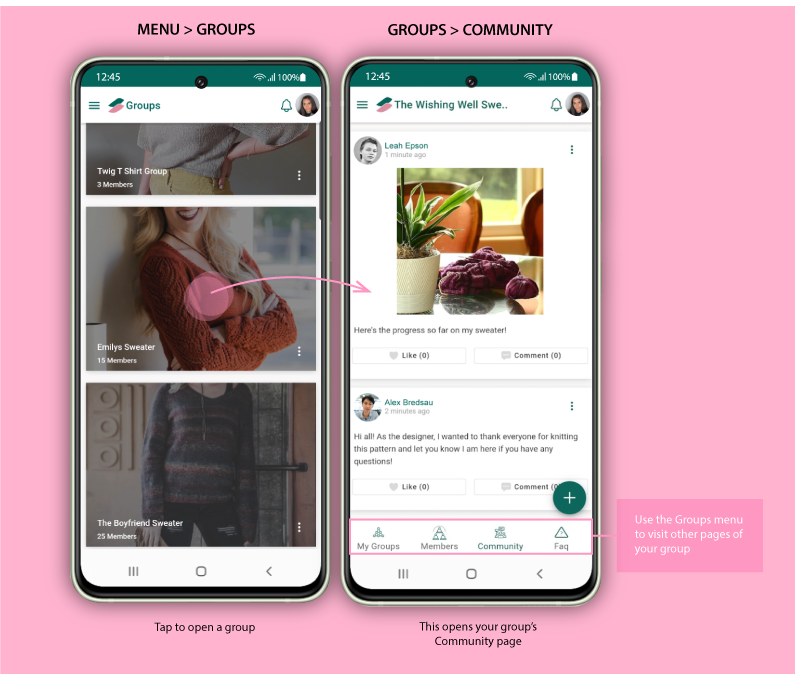 Watch an overview of Groups