1. In Project Library, tap on a Project Card to open your project.
2. Expand "Pattern Instructions"
Click and drag over text to highlight text, then when the Comment/Mark Progress button pops up, click Comment.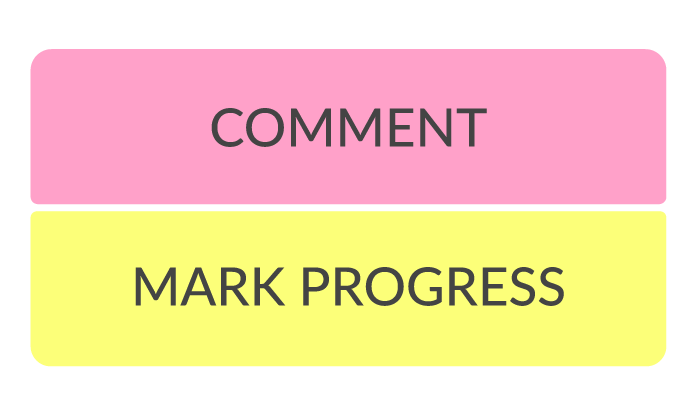 A modal window will pop up with the title, "Add Comment." Type in your comment and then click save.
The comment will remain indicated within your pattern instructions by highlighted text. Click on the highlighted text to view, edit, or delete your comment.