An app for modern knitters
Mobile optimized patterns, custom sized patterns, and social features!

Unique tools to support knitters
KnitFit™ is a revolutionary mobile app developing customizable knitting patterns that fit all! Our mission is to provide easy access to beautiful knitting patterns with individualized sizing and mobile-optimized patterns. We're also a social platform designed to keep fiber crafters connected.
It is our hope to lead the fiber crafting community to body positive, inclusive sizing that everyone can access using modern technology. Enabling individuals to successfully create garments that they love will encourage them to repeat their success, strengthening the community and growing the industry.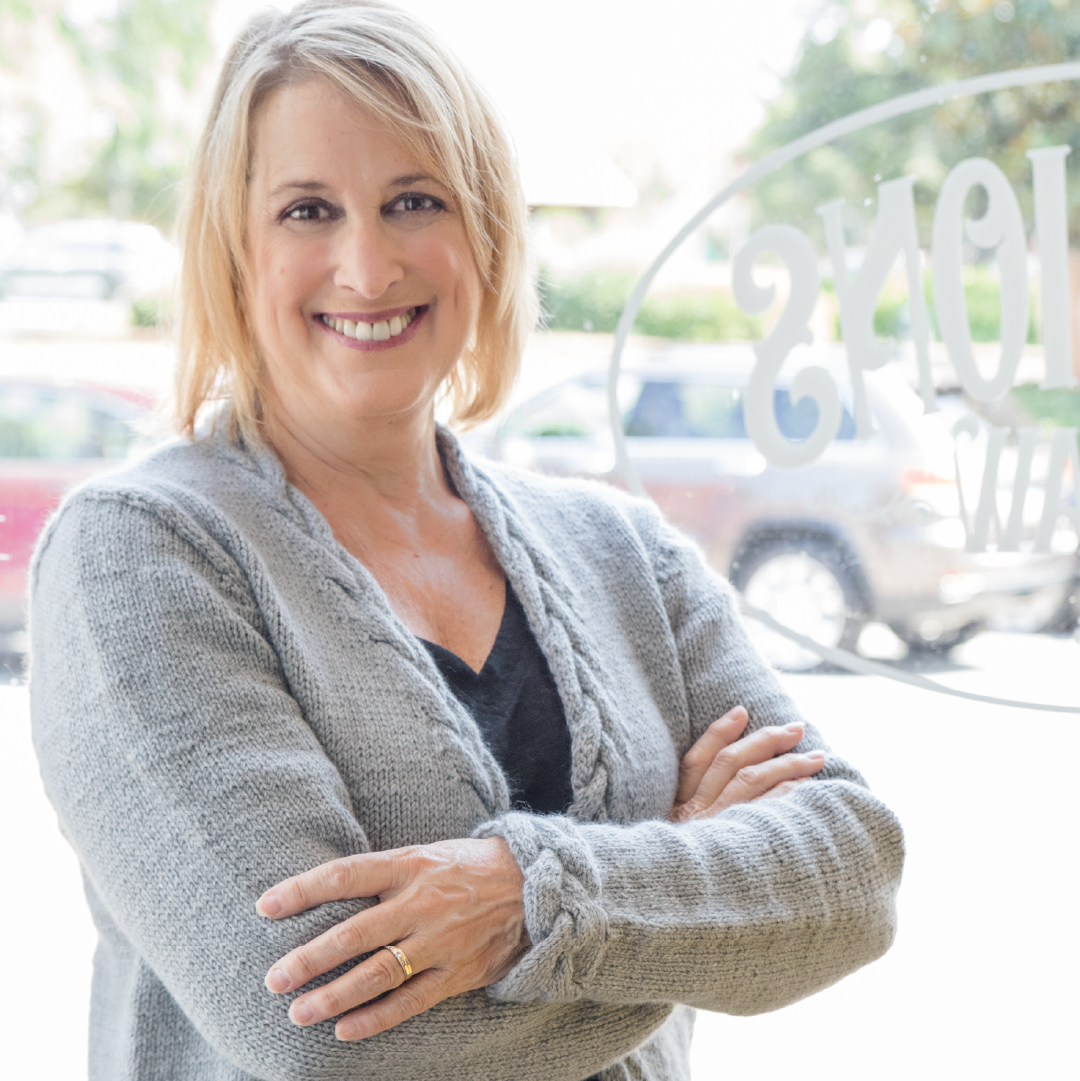 Get to know the app creator!
Throughout her ten years as an LYS owner, Jane saw knitters swatch and measure and modify, and still struggle to knit sweaters that actually fit. It was tough to watch, but what she realized was that the issue wasn't with the knitters, but with the fact that pattern sizing reflects body averages at best, whereas real people come in unique shapes and proportions.
With the KnitFit™ app, Jane has answered this problem in a way that is totally efficient for knitters and requires no math on their part. Knitters can add their body measurements and then instantly generate patterns based on their own unique sizing, or that of the intended wearer. Between Jane's tech background (20 years in the Computer Aided Engineering industry before her LYS days) and the help of her techy husband Dana, the app has quickly evolved beyond its custom sizing solutions into a multifaceted project management and social tool for modern knitters with mobile-optimized patterns, stitch counters, pattern comments, and a host of other innovative tools.