Sell more yarn!
Reach knitter and crocheter customers in digital spaces
Inventing new ways for you to sell yarn online
Yarn companies have been hit hard by the switch to the digital space, but knitting is more popular than ever. In order to reach your customers' far-flung digital communities, new strategies are needed.
The KnitFit™ app provides multiple avenues to increase yarn sales at no cost to yarn companies.
How to promote your yarn on the app
Below are a few of the many ways that you can use the app to promote and sell more yarn.
Give your patterns unlimited sizing
Convert your traditional patterns into KnitFit Custom Patterns with unlimited sizing, and start selling more skeins per project!
You sell more yarn when your customers are knitting sweater projects rather than accessories such as socks and scarves. But the problem of limited sizing in traditional patterns has long kept would-be sweater knitters resigned to working on accessories. When you sell KnitFit Custom Patterns, knitters of all shapes and sizes can knit your garment patterns. Expand your size range by converting your traditional patterns to custom ones, and open up the door for more multi-skein sales!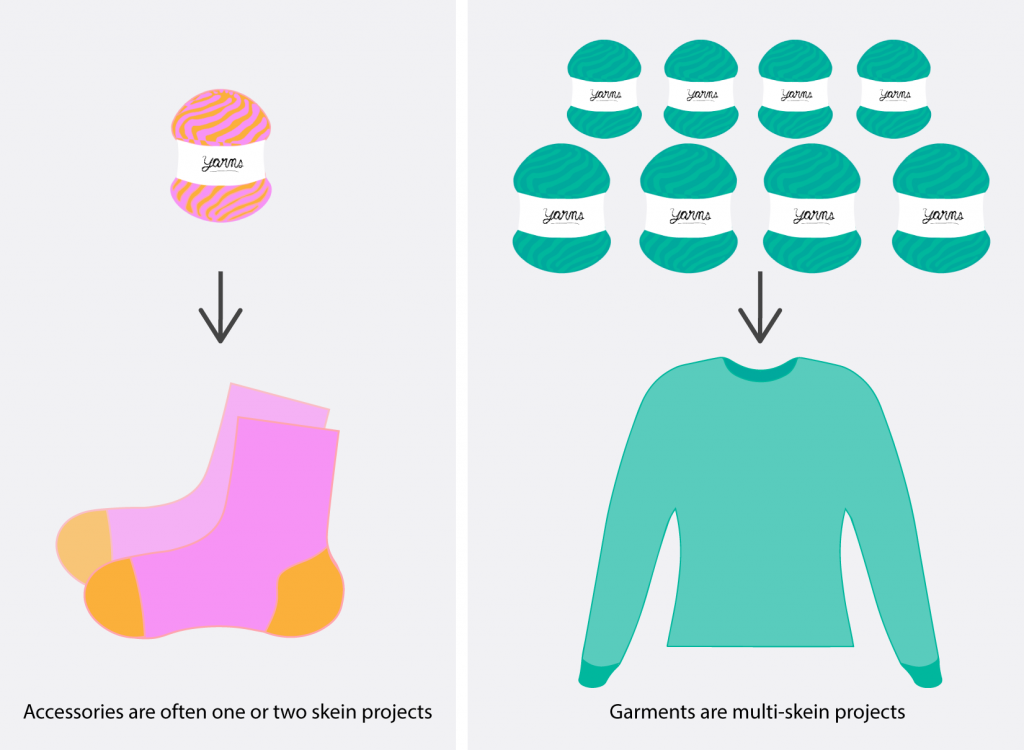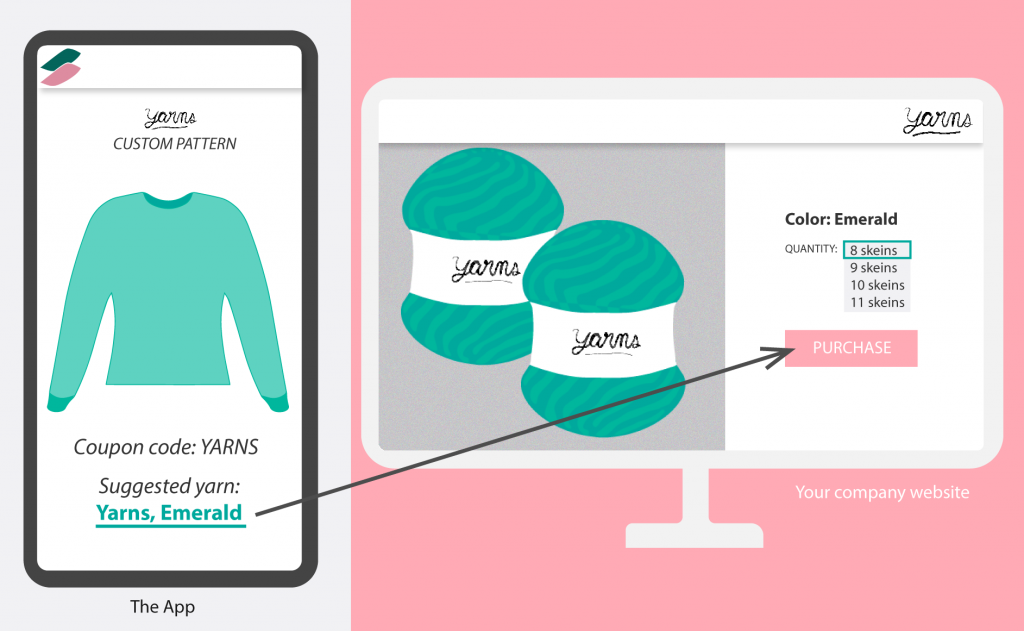 Your patterns promote yarn sales
Whether you list your company's traditional or custom size patterns in our Shop, you can add links to your site!
Each pattern on the app has 'Suggested yarn,' which is added by the yarn company or designer. When users buy your patterns, they can easily click the link to your website to order their sweater quantity! We also include opportunities to add coupon codes to patterns, meaning you can add promotional pricing on yarn for whichever patterns you choose. Additionally, you can schedule sales and discounts for any pattern. It's up to you how you like to promote your yarn, but we have tools to help you incentivize knitters!
Take payments directly through PayPal
There is no fee for selling your patterns; our users pay you directly via PayPal
Other platforms and services can sometimes take such a large cut of sales that it's barely worth it to sell already modestly priced patterns. There is no fee associated with listing your patterns. When you put your traditional or custom size patterns on the app, users purchase your pattern directly from you using PayPal.  In addition, we love to help promote your new patterns by including them in email campaigns and social media outreach to our fiber enthusiast user base!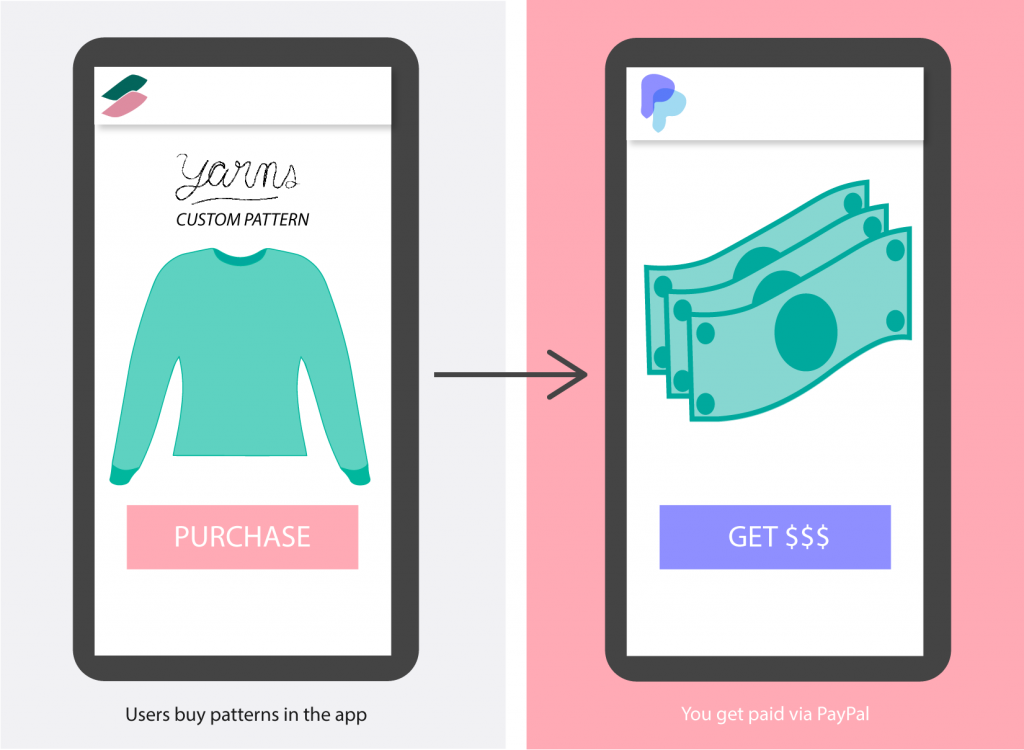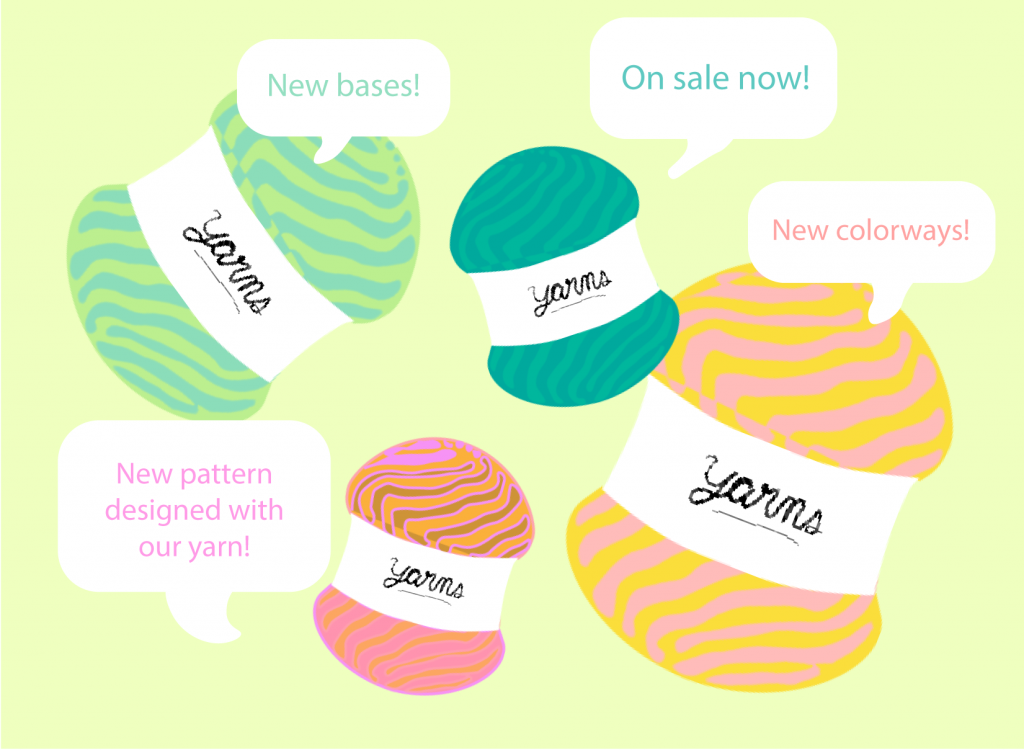 Connect with your customers directly
Share updates on new yarns and products in a social space devoted to fiber lovers!
Alongside the industry's shift to digital sales, many knitting circles have also moved to various digital spaces, and it isn't always easy to find your audience online. Instead of paying for expensive targeted ads, you can speak directly with your customers by engaging with them in our Connect feed, our social media page. We encourage setting up a profile for your company and have tools for sharing text and photos, and you can also tag users and locations.
Struggling to reach knitters and crocheters online?
Meet with us to explore new strategies for promoting your yarn through the KnitFit™ app!
Whether you want to convert your traditional patterns into custom patterns with infinite sizing, or sell traditional patterns with links to your yarns, we have tools and strategies to help.