Version 2.7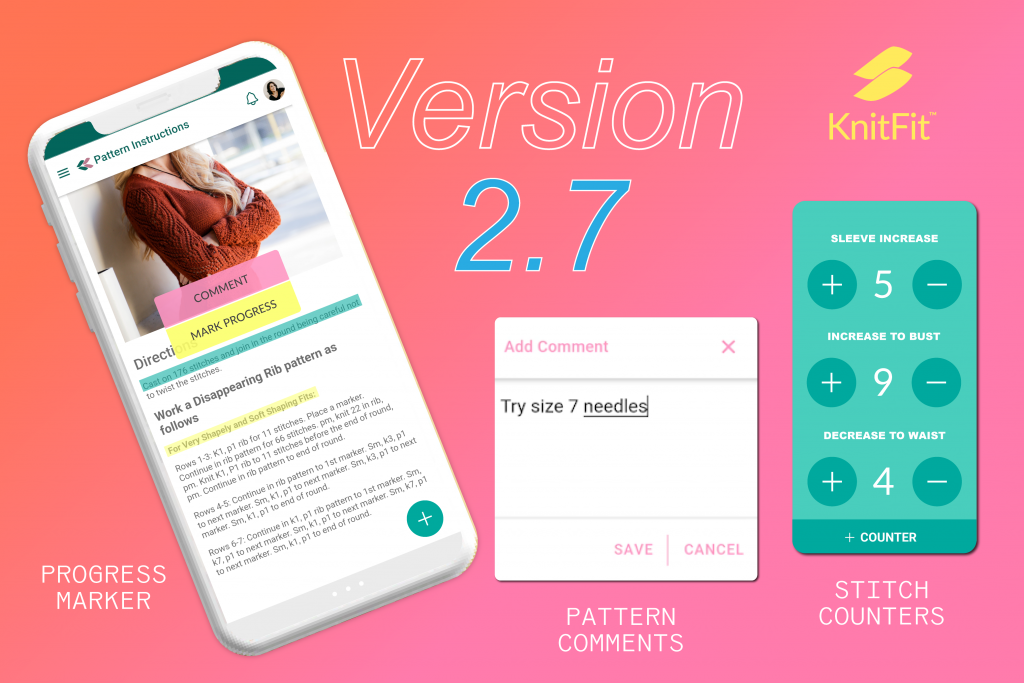 Update 12/1/2022
Overview
This major update comes with several shiny new tools for Pattern Instructions, such as stitch counters, pattern comments, and a highlighter for marking progress. Help videos have been added for key modules (more in the works) to help new users get up to speed on using the app at full functionality.
Aside from these additions, the update includes a handful of user interface refinements and a few bug fixes. Users will enjoy a few organizational upgrades within Pattern Library to help sort projects and progress, as well as an expansion in the app's color palette. Groups and Connect both received bug fixes—ironing out messaging functionality in Groups and resolving username display issues in the Connect feed.
Read on for a detailed look at the most exciting new features included in this update, or sign into the app now to check them out for yourself. The update is complete across mobile and desktop versions. If on mobile, be sure you have the latest version to see changes.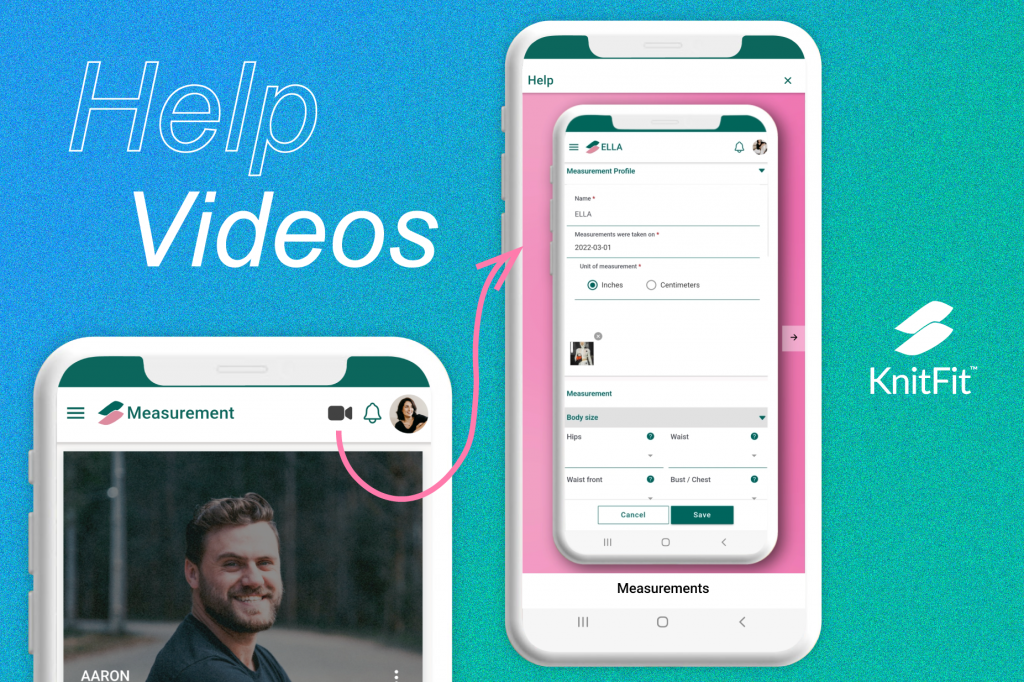 Help Videos
The purpose of the new Help Videos is to get users onboarded faster; increasing the speed with which knitters can experience the robust set of tools available to them in the app.
On various module pages, you'll now find a new Help Video icon at the top right, next to the Notifications icon. Tapping this icon brings up a menu of videos pertaining to the current module; for example in Measurements you'll find videos covering the use of Measurement Profiles, and in Pattern Generator, you'll find videos related to pattern generation. While not all modules currently have videos, they soon will. Here is a list of all current help videos:
Dashboard
Basic Features
Navigating the App
Studio Overview
Measurement
Measurements Overview
Create A Measurement Profile
Pattern Generator
Pattern Generation Overview
Generate A Custom Pattern
Groups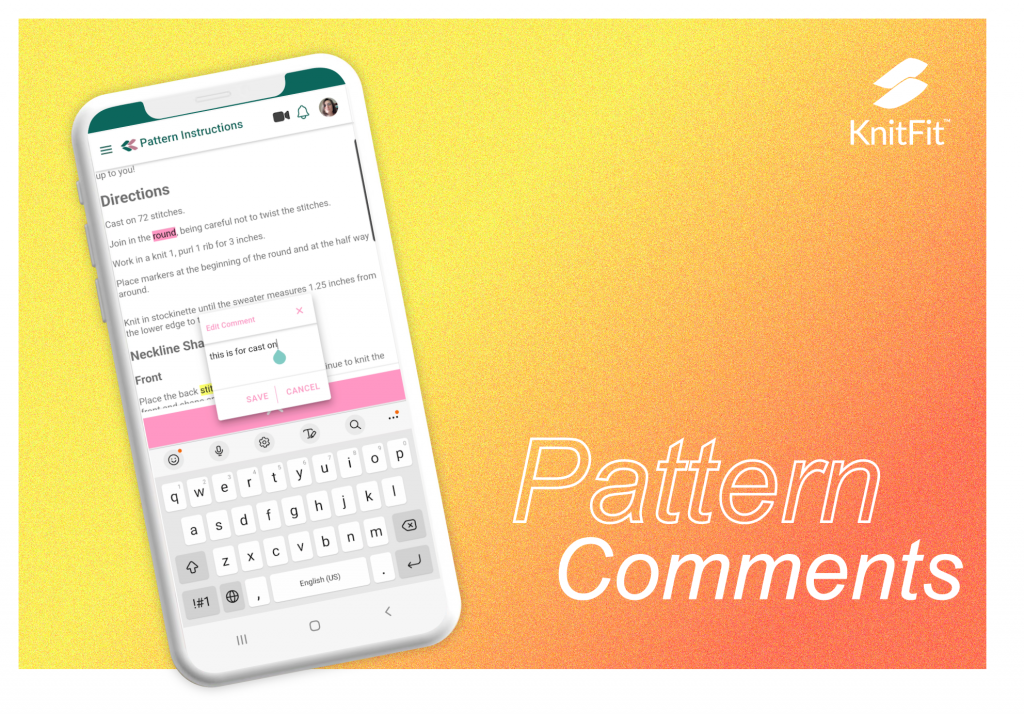 Pattern Comments
Add comments anywhere within your pattern instructions. We know knitters have a thousand reasons they need to mark up their pattern, whether they're making modifications to personalize a design to their liking or just noting ideas for later, pattern comments can help. Highlight text to anchor the comment, then type it in and save your comment. Tap again on the highlighted text to edit or review.
Try the new feature by following the instructions here.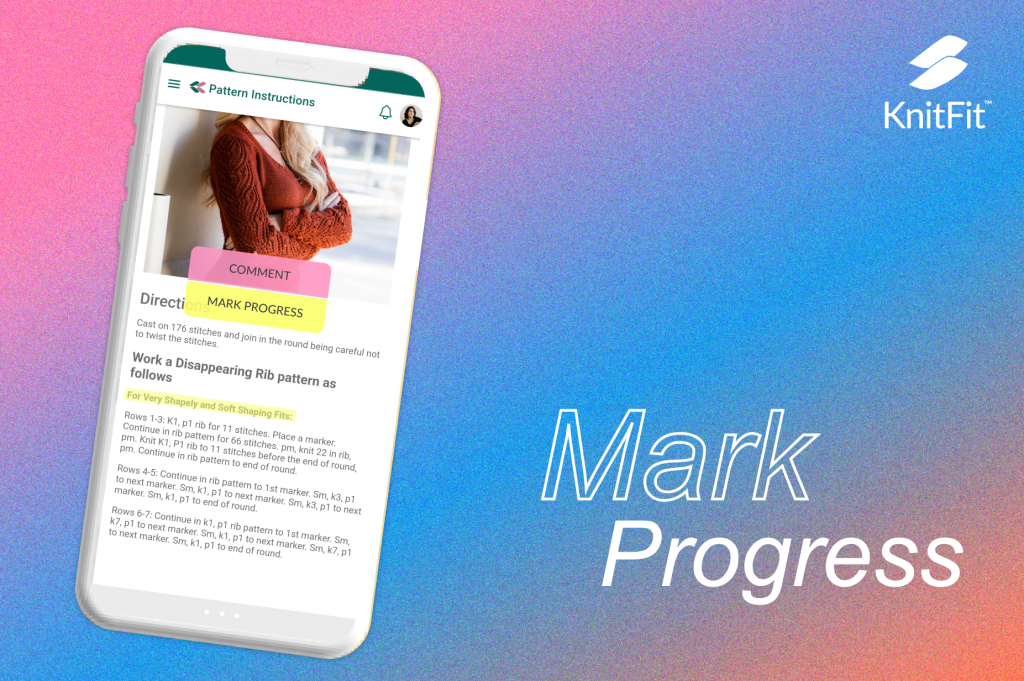 Mark Progress
Users can now highlight text in order to save their place in a pattern. It's always tricky scanning through a dense knitting pattern to try to figure out where we left off, and this feature solves that problem. Begin by highlighting text and then when the button pops up, just click Mark Progress.
Or, follow the more detailed instructions here.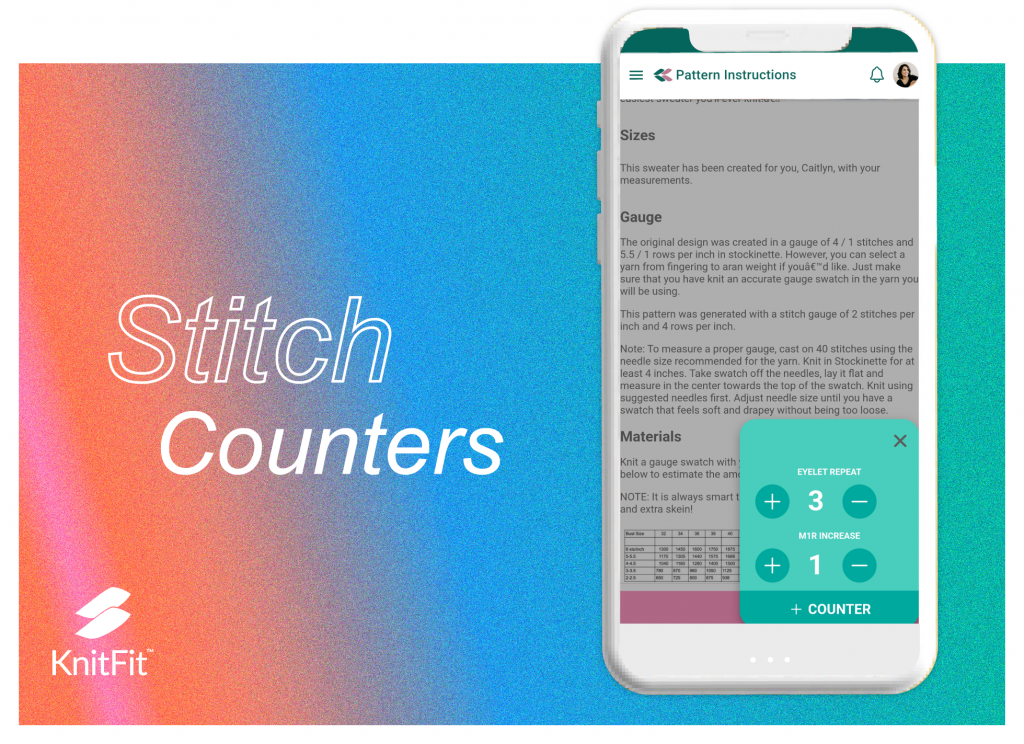 Stitch Counters
Knitters have to keep a lot of numbers in mind, so we've designed easy-to-use Stitch Counters to help navigate the most complex designs with confidence. The new Stitch Counter tool lets you create, name, and record stitches for any number of repeats you require. We expect knitters will love using this for increases, decreases, and any other type of sequential stitch or design repeat.
The floating green (+) button pulls up Stitch Counter.
To try it out, follow the more detailed instructions here.